Based in Sonoma's Russian River Valley, Soliste is probably the best winery you've never heard of. Production is microscopic, and nearly every bottle is spoken for by the USA's top sommeliers.
The wines are championed by the USA's most prestigious Michelin-starred restaurants, appearing on the top wine lists, including The French Laundry (3*, Napa), Single Thread Farms (3*, Healdsburg), Benu (3*, San Francisco), Per Se (3*, New York), Le Bernardin (3*, New York), and Eleven Madison Park (3*, New York).
Soliste is the joint venture born of a chance encounter between Claude Koeberle, a three Michelin-starred chef from Burgundy, and Donald Plumley, a businessman and entrepreneur.
Claude, the son of famed pastry chef Paul Koeberle, grew up in Burgundy rubbing shoulders with the like of  family friend Henri Jayer, before beginning his apprenticeship under the late, great Paul Bocuse. He went on to continue his training under 3* Alain Chapel before becoming the youngest 3* chef in Paris at La Vivarois. Claude moved to New York City (Le Cirque 2000) and ultimately to Southern California where he met his wife and fellow chef, Elisabeth.
Don Plumley is a native of Southern California, where he graduated from UC Davis, then UCLA with an MBA, his eyes firmly on a career on international business. A global job for a translation company allowed him to travel to all corners of the globe and more than familiarise himself with the wine lists of the World's greatest restaurants.
Don had an opportunity to direct a manufacturing company in Petaluma (Sonoma). In a stroke of fate, they settled in Irving near to his wife Beth's sister who, together with her husband, founded Sonatera Vineyard in the Sonoma Coast AVA. It was here where their dog, Chip, became friends with the neighbour's dog, Gabby. The neighbours were none other than Don and Beth, and they quickly became close friends, sharing their love of great food and wine.​
Don took a bottle of wine from Sontera Vineyard to share with Claude, who saw great potential. Fate again intervened and a block in the vineyard was available which meant a chance for them to make wine their own way, with a serious nod to Claude's native Burgundy. Thus, Soliste Cellars was born. They produced a mere 140 of Sonatera Vineyard Pinot Noir in 2005, really intended for friends and family but it became a sensation among the local sommeliers and was snapped up by restaurants.
From 2007 production was slowly increased. The goals at Soliste soon became clearly defined and characterised by focus and conviction. There would be no compromise in quality with all farming and winemaking decisions based on what went into the bottle above financial considerations​
As well as continuing to build on Soliste's enviable rollcall of restaurant listings, they have seen a continued increase in demand from private collectors and connoisseurs who have experienced and fallen in love with Claude and Don's stunning portfolio of Sonoma gems.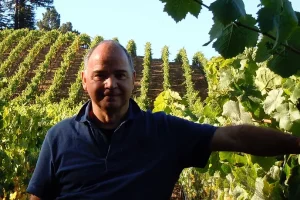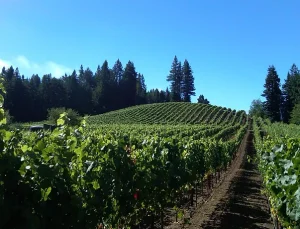 Soliste's inspiration lies firmly in the great Domains of Burgundy, erring towards elegance and refinement while capturing the Californian sunshine. Claude and Don's fanatical commitment to quality reaches its ultimate expression in the MonoClone® Pinot Noir program launched with the 2009 vintage. The belief at Soliste was that blending clones, different vineyards, and various cooperages homogenized the aromas and flavours of Pinot Noir. Instead, all Soliste Pinot Noirs consist of a single clone from within a single vineyard site, and then aged in a single cooperage. This offers the ultimate snapshot of place and time – rare even at Burgundy's Grand Crus.
In Sonoma, they work with a line-up of exceptional vineyards sites through Russian River Valley and Sonoma Coast, as far west as Occidental. For their astonishing St. Andelain Sauvignon Blanc, fruit is sourced from the mountainous Lake County AVA, about one hours drive north (and up!) from Napa Valley.
Claude eschews the title winemaker, referring to himself as a 'vigneron', but this belies the work he does in the cellar of their shared facility in Santa Rosa. Here, alongside a handful of similarly minded, small volume but exceptional quality producers, Claude and Don work tirelessly to craft barrels of elixir destined for the most discerning wine lists and cellars. They keep the wines cellared for many years once bottled, knowing they will be released and enjoyed in their prime.
Latest arrivals from Soliste