Sam Kaplan is one of the most in-demand winemakers in Northern California, producing epic wines for Arkenstone Estate, Vangone, and Memento Mori to name a few cutting-edge wineries. Now, his own MAXEM single-vineyard Sonoma Chardonnays and Pinots are setting a new, very high benchmark!
Sam, in his winemaking career, has been on the ground floor of some of Napa Valley's most exciting wine projects in recent history, helping to plant vineyards, build wineries and cement reputations with wines that speak of the unparalleled sites in which they're grown.
Nancy, as a chef, spent years in top restaurants in New York and Napa Valley, honing her craft and her palate beside celebrated chefs who demanded nothing less than perfection.
In their own words, they've had wonderful mentors, and access to exceptional raw materials. But now they are applying all this experience and learning to their own wine project – MAXEM.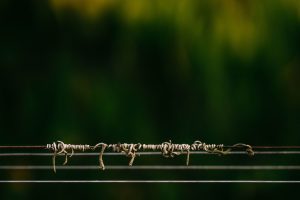 The U.V. Vineyard, on the Sonoma Coast, is a site well-known to Pinot Noir and Chardonnay fanatics. Sam and Nancy tasted wines from this vineyard several times, and decided to see if they could purchase some of its fruit. The site wasn't the only thing attractive about U.V., although its coastal location, well-drained soils, and meticulous farming protocol are precisely what we sought. It was the late, great Ulises Valdez himself – an immigrant who worked for others for decades before striking out on his own – who drew Sam and Nancy to this place. His story resonated with them; after spending a lot of time in other vineyards, this was the one that felt right.
The Silver Eagle Vineyard rests atop Stoetz Ridge, the land mass that divides the remote Sonoma Coast from the Russian River Valley. This vineyard experiences both the cooling ocean breezes of the nearby Pacific, as well as the warmth of the interior valley. The wine made from this unique confluence of climates is extraordinary: the Pinot Noir a rare balance of explosive wild berry, mouth-watering acidity, and rich, polished tannins. 2019 was MAXEM's first vintage.
Sam Kaplan is the first-choice winemaker for a growing number prestigious Napa Estates including Arkenstone Estate, Memento Mori, Vangone Estate, and Nine Suns (recently purchased by Realm Cellars), as well as producing his own brand, Maxem.
After 20+ vintages in the Napa Valley, Sam often reflects on what first got him interested in and then passionate about winemaking and the culture of wine as a way of life. He goes back to one day in college when he walked into a friend's winery in Oregon and was overcome with the aromas of fermentation. It was a pivotal moment. "It smelled like home, and reminded me of my early childhood", he says. Sam remembers his physician dad and friends making wine in their garage. Although he jokingly calls his dad "an early garagiste," he remembers how wine, the intensity of aromas with fermentation, pulled family and friends together.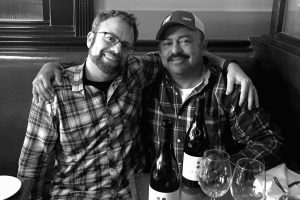 Latest arrivals from MAXEM Wines
Register your interest in MAXEM