Much as the luxury Estates and Wineries of California are continuing to take to world by storm, the independent, artisan scene is thriving like never before. Undiscovered vineyards are being explored by a young generation of winemakers, and one of our favourite producers from this new-wave is Justin Harmon with his Argot Wines label. The wines have built a dedicated following in California, and the word is spreading quickly in the UK!
Justin Harmon is a self-taught winemaker who first experimented in his 20s at his Chicago home, using a home kit and flash-frozen grapes brought in by train from Napa! He then moved to California for his first harvest work in 2005, tutored by none other than Russell Bevan. The following year brought him back to California to participate in Sonoma County's 2006 harvest as a full-fledged cellar hand. A second turn as cellar hand, during 2007's harvest, afforded an opportunity to ferment and raise the single ton of Syrah grapes upon which Argot was founded. In 2008, he launched his first release of Argot Wines and has since become an expert in the Mountainside vineyards of Sonoma and Napa.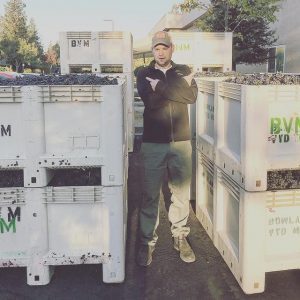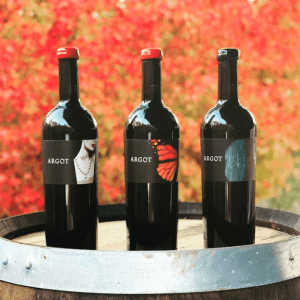 Justin sources his fruit from a line-up of magificent vineyards ether side of the Mayacamas Mountains. On the Sonoma side, the cool-climates of Sonoma Mountain and Bennet Valley form the core for his Pinots, Syrah, and Chardonnays, including the bracing Sympatico Ranch Vineyard for the latter. In Napa, the two high altitude sites are the famed Sugarloaf Moutain Vineyard in the far south of the Valley, and picturesque Sage Ridge Vineyard overlooking Pritchard Hill and Lake Hennessy. The newest addition is a site on the Valley Floor in eastern Oakville, which is the source for his 1555 Cabernet Sauvignon.
For the Chardonnays, Justin typically ages the wines for around 16 months is a mixture of 60% and 30%used/old French oak. His reds are usually aged for around 20 months, with the Pinot seeing around 60% new French oak, and 100% new for the Cabernets. Production levels are as low as 125 cases.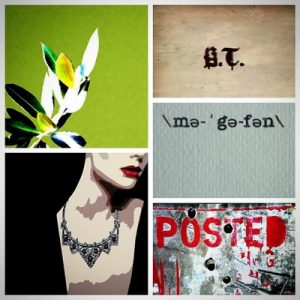 Latest arrivals from Argot Wines