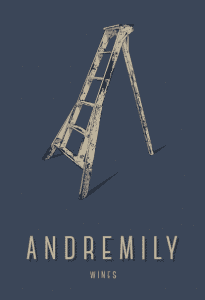 Andremily Wines sits alongside the greatest producers of Rhône-varietal blends in California's Central Coast. This comes as no surprise as owner and winemaker Jim Binns had a direct hand in some of the most highly collectible Californian wines ever made during his 12 years as assistant winemaker to Manfred Krankl at Sine Qua Non (2006-2017). During this time, they achieved a staggering 27×100 points scores! Jim continues to add to this tally every vintage with his stunning line-up at Andremily, balancing hedonism and pure elegance to perfection.
Jim and his wife Rachel's two children were the genesis of the brand name. Andremily was named after, their son Andrew, and daughter Emily. When considering names, they wanted something that expressed a sense of family, which they accomplished by combining their kid's names. In 2012, Jim launched the first vintage of his own wine label, and moved on from Sine Qua Non in 2017 to dedicate all of his time and energy to Andremily. The winery is in the coastal city of Ventura, where barrels of his rare elixirs are stacked to work their magic.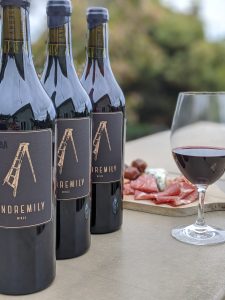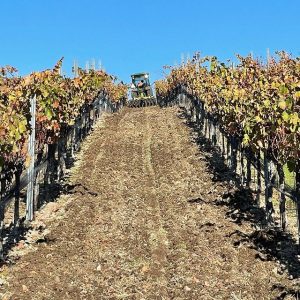 Manfred Krankl was hugely supportive, and gifted Jim SQN's contracts for their two prized blocks of the White Hawk Vineyard in Santa Barbara's Cat Canyon. He immediately began looking for new sources to compliment White Hawk, and was able to secure great blocks at the Larner Vineyard in Ballard Canyon and Alta Mesa Vineyard in the Cuyama Valley. These were the foundation of Andremily and the debut 2012 vintage of 'Andremily No.1' was released to critical acclaim. More sources have been added to the armoury since, including the purchase of the Slide Hill Vineyard in Edna Valley – the beginning of Andremily Estate!
Jim considers his team to be farmers first and foremost. They work tirelessly to limit yield and create a uniform balanced crop. Once the fruit is picked at optimal ripeness, it goes through a number of sorting passes before it finally reaches the fermenter. Once the grapes reach the fermenter, they undergo a period of cold soaking before fermentation is kicked off. The process at Andremily is very hands-on: We monitor each fermentation very closely, and work to optimise extraction at each point of the process. Once the fermentation is complete the finished wine in pressed, and goes directly into French oak barrels of which 60%-70% are new. Andremily typically will spend 22- 28 months in barrel before bottling.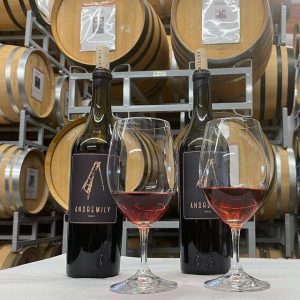 Latest arrivals from Andremily Wines