This year (2023) marks the 25th birthday for one of Paso Robles most important wineries, Linne Calodo. It was founded by two bona-fide legends, Justin Smith (who went on to start Saxum Vineyards) and Matt Trevisan. To this day, Matt continues to push boundaries in Paso and played a massive role in putting the regions Grenache-blends in the international spotlight.
Region: Paso Robles
Winery Location: Willow Creek
Owner: Matt & Maureen Trevisan
First Vintage: 1998
Winemaker: Matt Trevisan
In 1998, Matt and his college roommate, Justin Smith, started off picking fruit for Linne Calodo from the Smith Family's James Berry Vineyard, and Elmer and Mary Cherry's Vineyard, using the Wild Horse Winery facility (where they were both working) after hours. In 2001, Justin moved on to start Saxum, and Matt knew it was time to begin focus purely on Linne Calodo, and in 2002 the first winery and tasting room was completed.
In 2008, they broke ground on a brand-new winery and tasting room in the centre of their new Linne Calodo Estate, while continuing to pant the property to Rhône varietals. The empire was expanded in 2009 when they leased a 6-hectare neighbouring vineyard, followed in 2012 with the purchase of 20 hectares just a couple of miles away, now their Trevi Ranch Vineyard.
Volumes are extremely low, but all of the reds and whites are sold out in their entirety every year, such is the demand.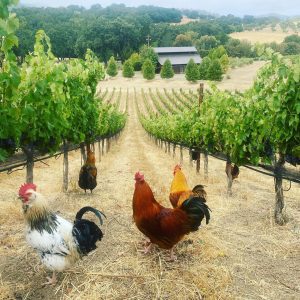 Planted in 2005, the Estate Vineyard surrounding the winery sits around 320 metres above sea level, where the cold air and coastal fog tends to settle. This results in cooler temperatures and much longer maturation on the vine, which produce wines with higher acids and a unique flavour profile.
The Trevi Ranch Vineyard is slightly higher at over 400 metres of elevation, and experiences slightly warmer temperatures and less fog. Will hillsides approaching 45 degree slopes, and orientation to all corners of the compass, the different blocks produce a vast array of flavour profiles.
Matt's winemaking style is a balance of science and art, not shy of experimentation and altering his approach to work with each vintage. It's also one that leading him to the very top of his game and comparisons to the greats of the Rhône Valley, with Josh Reynolds (Vinous) likening him to Jean-Louis Chave!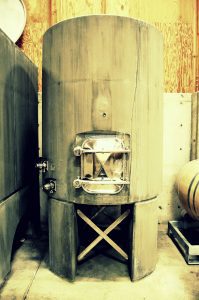 Latest arrivals from Linne Calodo