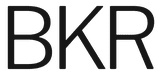 Founder and Winemaker Eric Jensen has taken this Grand Cru terroir from newly broken ground in 2001 to what is regarded today as one of the greatest vineyards not just of Paso Robles, but of the West Coast. Check out any one of the major critic's vintage reports for Paso, and you'll see Booker Vineyard at the top of the page as one of the regional powerhouses.
Region: Paso Robles
Winery Location: Willow Creek District
Owner: Constellation Brands
First Vintage: 2005
Winemaker: Eric Jensen
Eric's first career was as a very successful broker in real-estate trust sales, but soon grew weary of the city life and dreamt of heading to the rolling hills and rugged coastline of the Central Coast. He founded the Booker Vineyard was founded in 2001 when he and his wife, Lisa, purchased a vineyard in Paso's Willow Creek District, eventually growing their land holdings to 40 hectares, including 24ha planted to a variety of grapes, primarily Syrah and Grenache.
The fruit was instantly considered among the best in the region, and was eagerly purchased by regional legends including Saxum Vineyards, Linne Calodo, and Clos Solène, among others. After making wine with Justin Smith (of Saxum) for five years and Stephan Asseo (of L'Aventure Wines) for two years, the Jensens decided it was time to create their own expression of the vineyard: Booker Wines. The 2005 Vintage was their first release with the wines being made by Eric with Justin consulting, and they were huge hits out of the gate with scores of 95 points from both Robert Parker and Jeb Dunnuck – an amazing debut!
The name Booker comes from the two orphan brothers, Claude and Dick Booker, who had purchased the land in the late 1920's. By the turn of the century the Booker brothers had acquired over 1,200 acres on Paso's Westside. They dedicated their lives to being great farmers and humanitarians, leaving 100% of their estate to charity. This is an ethos shared by Eric, who is a founding supporter of Must! Charities, dedicated to improving quality of life in San Luis Obispo's North County by offering hope, compassion, and resources to those in need. It raised $2.5m last year alone to support local organisations.
Eric has fully dedicated himself to the pursuit of farming perfection, constantly striving to find the perfect balance in the vineyard through certified organic farming practices as well as methods that draw inspiration from biodynamics. The westside of Paso Robles terroir is unique, boasting extreme vertical slopes and calcareous soils, and the Booker Vineyard boasts some of the most extreme and complex of all. It's located in the heart of the Willow Creek District AVA, neighbouring some of the top sites including the Fulldraw and Catapult Vineyards, the L'Aventure Estate, and Saxum Vineyards, to name just a few.
Eric proudly describes himself as a 'farmer-winemaker'. His first foray was to plant his Booker Vineyard with the help of local icon Justin Smith of Saxum Vineyards. With an obsessive attention to detail, he focused on the two most important factors in curating a brilliant vineyard: canopy management, and crop load. Having quickly established Booker as one of the 'Grand Crus' of West Paso, he worked tirelessly under the guidance of Stephan Asseo (L'Aventure) and Justin to hone his winemaking skills, with the goal of producing his own label. He is now regarded as one of the best winemakers in the Central Coast.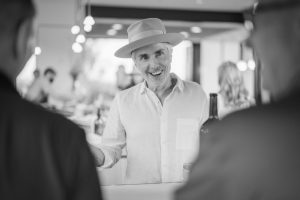 Latest arrivals from Booker Vineyard