Vineyard 36 takes an ultra-modern look at Napa Valley, founded by two legendary NHL players and a veteran Napa vintner. The team is pioneering a line-up of fantastic new vineyards and boasts some of the most stunning bottles you'll ever see!
Region: Napa Valley
Winery Location: St. Helena
Owner: Cam Ward, Tim Gleason & Jason Earnest
First Vintage: 2017
Winemaker: Keith Emerson
Vineyard 36 was created by the shared vision of former-NHL and International Ice Hockey players Cam Ward and Tim Gleason, and vintner Jason Earnest, to create unique and exceptional wines that express the diversity of Napa Valley's finest terroirs.
The name was derived from the jersey numbers Cam (30) and Tim (6) wore when they played together at the Carolina Hurricanes. During their playing careers they both became avid wine collectors. They met Jason at an event and became good friends. Whenever they played on the West Coast they'd visit Jason at his winery, and soon they idea of producing a wine together soon became a reality.
They selected the state-of-the-art, ultra-premium Vineyard 29 custom-crush winery in St. Helena as their home base, and the highly regarded Keith Emerson as their Director of Winemaking.
Together, they are exploring the modern, exciting edge of Napa by utilising a line-up of fabulous vineyards to create a unique portfolio of Cabernet Sauvignon and Cabernet Franc based wines. Cam and Tim's hockey careers are the inspiration for the striking labels a packaging.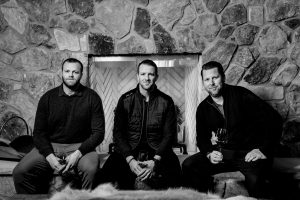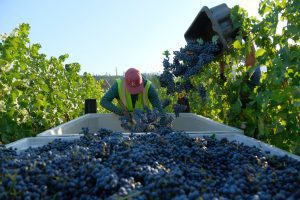 Vineyard 36 sources fruit from an incredible line-up of hand-picked vineyards in across the central 'band' of Napa Valley: from the Renteria 360 Vineyard in Eastern Oakville, the Rivett Vineyard in the west of the AVA, and Oakville Ranch overlooking them both from the slopes of the Vaca Mountains. Further north, the famed F Block of Andy Beckstoffer's George III Vineyard brings unmistakable intensity and structure.
Winemaker Keith Emerson has more than 20 years of experience in fine wine production. He is one of the few winemakers who excels in crafting both Bordeaux and Burgundian varieties and produces wines from Napa, Sonoma, Oregon and Santa Cruz.
In 2005, Emerson joined Napa's Vineyard 29 as Director of Winemaking where he oversees all wine programs for Vineyard 29's ultra-premium custom crush clientele, managing wine production for prestigious producers including Vineyard 36. He joined Vineyard 36 as Director of Winemaking in 2017, charged with managing and directing the production of the portfolio. He holds a B.S. in Enology and Viticulture degree from University of California, Davis.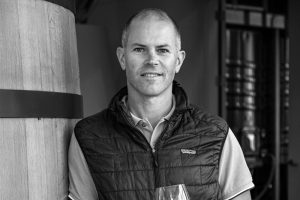 Latest arrivals from Vineyard 36
Register your interest in Vineyard 36