Vice Versa is heaped with critical acclaim every vintage, and the key to this success is a line-up of exceptional vineyards selected by owner Patrice Breton, which represents both emerging elite sites as well as some of the most historical. With a team headed up by Philippe Melka, who's worked with Napa's greatest Estates and vineyards since the early 1980s, it's no surprise the wines of Vice Versa continues to create serious hype.
Region: Napa Valley
Winery Location:

St. Helena

Owner:

Patrice Breton

First Vintage: 2003
Winemaker: Philippe Melka

& Maayan Koschitzky
Born and raised in Ottawa, Canada, Patrice Breton benefited from an upbringing saturated with art, science, history, and culture, all of which he loved and recognised in the early bottles he tasted. Patrice fell in love with fine wine at the age of 20, which inspired him to plunge into the study of wine. He fondly remembers his first great bottle, a Château Guiraud 1983.
Patrice attended business school in Montreal, and in the early 90's was honing his coding and entrepreneurial skills as the World Wide Web began to take off. He went on to start one of the first internet companies in Canada and marvelled at the rate with which it grew. In the year 2000, Patrice was fortunate to have the opportunity to take his company public, allowing him to finally pursue his long awaited winemaking dreams.
Patrice founded Vice Versa in 2003 after a few years working alongside the influential winemaker, Paul Hobbs. The hands-on education and experience he got with him went beyond skills and methodology. Introductions were made, an organic network of friendships with the industry's most respected players was formed, and knowledge is continuously traded, which enables Vice Versa to craft the kinds of wines that originally sparked his journey.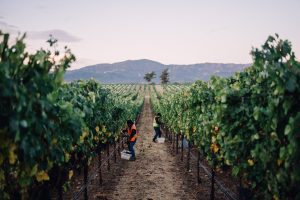 For his portfolio of remarkable Cabernets, Patrice has his sites on some of Napa's most exciting and historic vineyards. From the old vines of Steltzner in Stags Leap District; the cool, elegance of Bettinelli Sleeping Lady in Yountville; the history and prestige of Oakville's Beckstoffer To Kalon; the St. Helena first growths of Beckstoffer Dr. Crane and Las Piedras; Ecotone on the lower slopes of Howell Mountain, formerly David Abreu's Throrevilos; the cool-climate coastal enclave of Platt Vineyard in western Sonoma is Patrice's source for divine Pinot Noir and Chardonnay.
Like the celebrated wines on which he's built his reputation, Philippe Melka's career has been influenced by soil.
A native of Bordeaux, Philippe grew up intrigued by the intricacies of the land around him. When it came time for college, he acted on his childhood interests, earning a degree in Geology at the University of Bordeaux. A class in winemaking in his final year was a turning point, propelling him to earn a Master's degree in Agronomy and Enology.
Philippe has the rare combination of talent and fortune to be a winemaker who started at the top: his first job out of school was at Château Haut Brion. He has been trained and influenced by some of the most notable personalities in the wine business including Jean Delmas and Jean Philippe Masclef from Haut-Brion, Christian Moueix and Jean Claude Berrouet from Petrus, Paul Draper from Ridge, and the globetrotting wine consultant Michel Rolland with whom he continues to work on consulting projects.
His first job in Napa Valley was studying soils for Dominus Estate from 1991 to 1993. The terroir here was a revelation for him and although he went back to France afterward, taking a position with Chateau Petrus, he returned to the valley in 1994 and has called this his home ever since. For the past 20 years Philippe has served as the winemaking consultant for some of Napa's most highly regarded properties.  He began working with Vice Versa in 2014.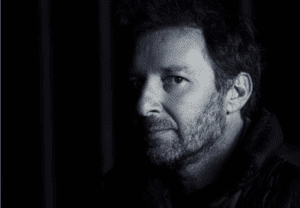 Latest arrivals from Vice Versa