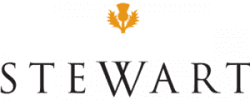 The Stewart Cellars style is all about modernity, elegance, refinement and pure drinking pleasure – a description that applies to their stunning tasting room in Yountville, just 100m from The French Laundry. Their elite NOMAD Beckstoffer Heritage Vineyard Collection is one of the most exclusive line-ups of any winery in Napa, and is a truly modern and exciting approach to Napa's most famous 'Grand Crus'.
Founded in 2000, Stewart Cellars is the collaborative project of founder Michael Stewart, his son James Stewart, daughter Caroline Stewart Guthrie, and son-in-law Blair Guthrie. 
Together, the family oversees all aspects of the winery's operations: James, an artist who left behind a burgeoning career in television and music for hands-on work in sales, marketing and distribution; Caroline, who leads the day-to-day operations along with each wine's development; and Blair, the winemaker who works closely alongside their acclaimed consulting winemaker to capture the signature terroir of Stewart's premier vineyards and vineyard sources.
For these two generations and for the Stewart clan of tomorrow, the ambition remains the same: respect the terroir, source the best fruit, strive for perfection, and embrace the elegance of the human touch.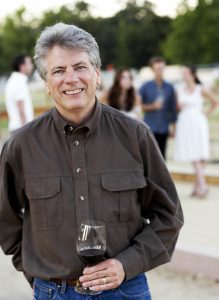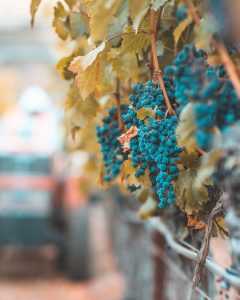 Stewart Cellars is part of a select group of wineries granted special access to all of Andy Beckstoffer's Heritage Vineyards: Beckstoffer Dr. Crane, Beckstoffer Las Piedras and Beckstoffer Bourn in St. Helena; Beckstoffer Georges III in Rutherford, Beckstoffer To Kalon and Beckstoffer Missouri Hopper in Oakville. Collectively, they are among the true 'First Growths' of Napa Valley.
Stewart recently announced a new edition to the portfolio, with their purchase of the famed Montecillo Vineyard in Sonoma's Moon Mountain AVA, high up in the Mayacamas Mountains. The 21 hectares The 51 acres of vines are primarily planted to Zinfandel and Cabernet Sauvignon, with one block of Cabernet Sauvignon planted in 1964 making the vines some of the oldest in California.  Family winemaker, Blair Guthrie calls this block "the holy grail for a winemaker". The vineyard is entirely dry and organically farmed and its 550metre elevation with red volcanic soils produce beautiful, elegant wines.
Born and raised in Christchurch, New Zealand, Blair excelled in sports and art, playing rugby, basketball and cricket, while pursuing an interest in graphic design. Following his post-graduate Degree in Oenology and viticulture, Blair got his start in wine in 2009 as a harvest intern at Paul Hobb's Crossbarn in California, where he met his wife, Caroline Stewart. Together the couple moved to South Australia, where Blair assumed a job as assistant winemaker at BK Wines. As much as Blair and Caroline loved life down under, California was where they saw their future. Returning to Napa Valley in 2012, Blair was named assistant winemaker at Kunde Family Winery, a position he held for three years. In 2015, Blair joined the Stewart Cellars team as winemaker and vineyard manager, displaying the same passion he brings to being a husband and father as he does his work in the vineyards and cellar.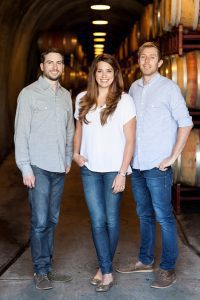 Latest arrivals from Stewart Cellars