Co-founded in 1977 by the father-son duo of Ray Sr. and Ray Jr., Signorello Estate represents French style wines with finesse, created from 100% estate grown Napa Valley fruit.
In 1977, Ray Signorello Sr. purchased 100 acres of prime Napa Valley land, his first step in creating Signorello Estate with his son, Ray Jr. After spending the first few years of operation solely as growers, Ray Signorello Jr. and his father, Ray Signorello Sr., embraced the winemaking potential of their vineyard and began to produce 100% estate grown vintages of Cabernet Sauvignon, Chardonnay, and Bordeaux-style white blends in 1985.
Signorello Estate, nestled in the southeastern corner of the Napa Valley alongside the famed Silverado Trail, is comprised of forty two planted acres (17 ha). The estate has been home to Cabernet Sauvignon, Merlot, Cabernet Franc, Malbec, Syrah, Chardonnay, Semillon and Viognier.Varying in slope from gentle to steep, our vineyard site is 100% hillside, composed of well-drained volcanic rocks and soil.The vines are carefully spaced to ensure optimal growing conditions, incorporating vertical trellising and strategic shoot positioning that work in concert with the unique, cool micro-climates.
2019 brought a new era of viticulture and winemaking for Signorello Estate; together, Priyanka French, winemaker, Celia Welch, consulting director or winemaking and Steve Matthiasson, viticulturist comprise the dynamic and talented team.
Yields are deliberately limited to emphasize elegance and breeding. The first vines, planted in 1980, are now shedding their youthful exuberance for more subtlety, nuance and sophistication. These older vines require more delicate care, which is why the team oversees every aspect of the farming process; they do not outsource our vineyard management.
The fruit is hand-picked and hand-sorted. The wines are fermented with native yeasts and bottled without fining or filtration. Total production is less than 6,000 cases annually, and often significantly less.
Facts
Ray's love of wine began in 1982 from tasting a bottle of Château Senejac 1945 in Paris. He still has a handful left in his cellar!
While born in California, Ray grew up in Vancouver from the age of two when his father's work as a mining executive saw the family relocate.
The 'Padrone' Cabernet Sauvignon is named in memory of his father, and the 'Hope's Cuvée' Chardonnay in honour of his mother.
Latest arrivals from Signorello Estate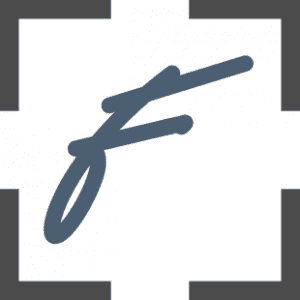 Blend: 100% Cabernet Sauvignon Vintage production: n/a With low yields and intense concentration, 2021 turns out to be very good year for the 'O.G.' block of Beckstoffer To Kalon. This is a
...
dense and ethereal Napa Cabernet Sauvignon revealing gorgeous notes of black and blue berry, complex floral and earth undertones matched with an inky deep purple color. Sweet firm tannins integrate with a plush, persistent and prodigious palate that has both weight and richness. As with prior tannic vintages of this wine, the structure and power of the clone 337 from the Beckstoffer To Kalon Vineyard lends itself well to an extended decant or several years of bottle age to really spread its wings. This wine should hit its prime in 5 to 10 years and continue to age and become more complex for decades.
£

1,575 / Case

£

262.50 / BottleDuty Status: In Bond ⋅ Price incl. of Duty & VAT:

£

1,913.33 / Case,

£

318.89 / BottleAvailability: Immediate

⋅ ETA to UK address: 2-4 days