O'Shaughnessy Estate Winery
Hailed as "One of my favorite wineries in Napa Valley" by Robert Parker, O'Shaughnessy Estate Winery is one of the most celebrated and loved in the Valley. It has set the benchmark for modern Mountain Cabernets over the past 2 decades, building a devoted fan base across the globe along the way.
Region: Napa Valley
Winery Location: Howell Mountain
Owner: Betty O'Shaughnessy Woolls & Paul Woolls
First Vintage: 2002
Winemaker: Sean Capiaux
O'Shaughnessy Estate Winery was founded by Betty O'Shaughnessy, and husband Paul Woolls. Betty hails from Minnesota, having spent her childhood growing up in a rural farming community. After college, she raised a family while building a career in real estate investment/development in Minneapolis. Her entrepreneurial spirit and passion for food and wine fuelled the fires that transitioned her from owner/teacher of a cooking school in Minneapolis, to creating a winery in Napa Valley.
Paul, too, began life in the Midwest. Born almost on the campus of Indiana University, he later moved to New Mexico. Graduating from Law School and his starting his own practice allowed the drive to learn about wine to thrive. That drive culminated in a fortuitous wine tasting where he met Betty.
They moved to Napa in 1990, purchasing a parcel of land in Oakville that included a vineyard, and site of their future home. Over the next few years, additional vineyards on Howell Mountain and Mount Veeder added. The new century brought a cave and a design for a winery structure, which were completed in time for the harvest of 2003.
In addition to the two Single Vineyard Cabernets, they produce a unique and highly acclaimed Napa Cabernet using parcels from both Estate Vineyards – the only Howell Mountain-Mount Veeder blend in Napa! In 2016, a second Winery on Mount Veeder was completed in time for harvest, and it is dedicated to the Mount Veeder and Napa Valley Cabs.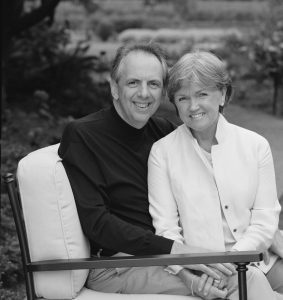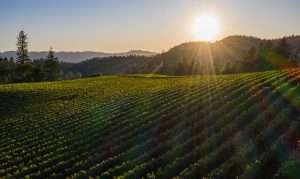 The O'Shaughnessy Estate Vineyard resides on a 48 hectare hillside property, surrounding the winery on Howell Mountain. It was planted in 1997 wit 12 hectares of Cabernet Sauvignon and 2.5 hectares of the seven historic blending varietals (Cabernet Franc, Petit Verdot, Merlot, Malbec, Carménère, St. Macaire and Gros Verdot) were planted.
The vines span three distinct vineyards: The Amphitheater Vineyard derives its name from its shape across the hillside and the Rancho Del Oso Vineyard its name from a resident black bear who visits from time to time. Newest is the Osprey's Nest Vineyard which is shared with a young family of Osprey.
The second Estate Vineyard is on Mount Veeder, and was acquired in 2000. The vines from the steeply terraced 'Betty's Vineyard' struggle for nourishment and moisture, consistently producing clusters with small berries and intense flavours. 7 of the 22 hectares are under vine, and it's one of the most remote and breathtaking vineyards in Napa.
Lastly, the Oakville vineyard spans 13 hectares surrounding Betty and Paul's home. Planted at various times, they grow Sauvignon Blanc, Chardonnay and Cabernet Sauvignon here. The Chardonnay plantings of Old Wente Clones, as well as 809 and 548 provide the backbone of this complex, dramatic blend which debuted with the 2009 vintage.
Founding winemaker, Sean Capiaux, has established an impressive and notable career over the past thirty years at prominent wineries around the globe. He graduated from California State University, Fresno (BS, Enology; minor in Chemistry) in the late-80's and began his career at Jordan Winery in Sonoma County's Alexander Valley. Sean travelled to Perth, Australia to work on the winemaking team at the Houghton Winery and later returned to the United States to become the assistant winemaker at Pine Ridge Winery in the Stags Leap district. Peter Michael Winery tapped him to become their assistant winemaker where he worked for four years. Sean spent several years as a bicoastal winemaker attending to wines both on Long Island and in California before coming to O'Shaughnessy.
He employs modern equipment to produce classic wines, which are naturally fermented and bottled unfined and unfiltered. These techniques allow the varietal character and terroir of the O'Shaughnessy Estate vineyards to be the stars of the show.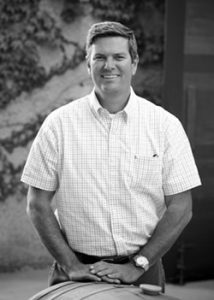 Latest arrivals from O'Shaughnessy Estate Winery