When Mike Smith makes a wine, Napa stands up to pay attention! Having been mentored by a Napa legend, Mike has now proven himself one of the best of his generation with a staggering 33×100 point scores to date! He has taken historic vineyards including Beckstoffer Georges III to brand new levels, and his thrilling wines are set to take the UK by storm.
Region: Napa Valley
Winery Location: Napa
Owner: Leah and Mike Smith
First Vintage: 2006
Winemaker: Mike Smith
Mike started his winemaking journey under the tutelage of Winemaker Thomas Brown in 1999. Traveling from Portland Oregon, Mike worked each crush "free of charge" to learn the craft. In 2006, Mike ventured out on his own, now making a multitude of critically acclaimed wines including Myriad Cellars, Quivet Cellars, PerChance Estates, Becklyn Cellars, Scarlett Wines, Kindred Cellars and Flora Springs. To quote Mike, "My philosophy is simple: I like to create the most natural and expressive wines California can offer. I believe in allowing the fruit to fully reveal itself in the wines, encouraging the personality and terroir of the vineyards, while creating a product that is true to its varietal character and sense of place."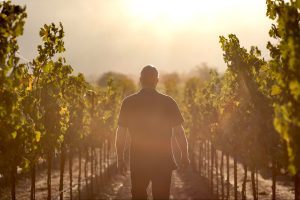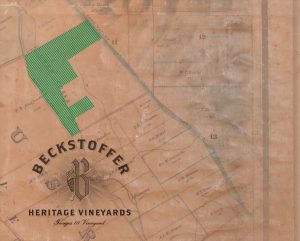 Mike sources fruit from a showing stopping line-up of Andy Becktoffer's legendary Heritage Vineyards, including To Kalon, Dr. Crane, and – most significantly, Georges III in the Rutherford. He also hand-selects parcels from the iconic Weitz Vineyard in the hills of eastern Oakville, and Stelzner Vineyard in Stags Leap District. The crowing site is the new Myriad Cellars Estate Monopole Vineyard in Calistoga, which will make its debut with the highly anticipated 2023 vintage.
Winemaker Mike Smith is in the very top tier of Napa talent. With Thirty-Three perfect 100 point scores to his name, he has twice received the most 100-point scores from Wine Advocate in a single vintage. Three of Mike's wines were chosen for the prestigious "Legends of Napa Valley: A Definitive Tasting" ($50K a ticket!) in 2015, and he's been the recipient of numerous professional honours from The Wine Advocate, Jeb Dunnuck, Vinous, and Wine Spectator.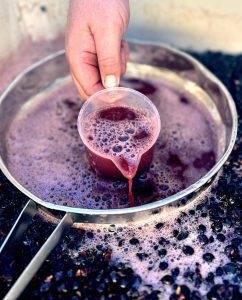 Latest arrivals from Myriad Cellars