Harlan Estate, BOND ESTATES, SLOAN ESTATE… These are the Titans of Napa Valley, and the key to their successes are the people behind the label: two of the most important figures are Bob Levy and Martha McClellan. Their family Estate, LEVY & McCLELLAN, is one of Napa's A-list 'closed-door' wineries, producing ultra-rare wines of the highest quality.
Bob and Martha wanted to produce a wine to call their own that would consistently exhibit power and concentration, while clearly expressing the unique characteristics of its vineyard. In 1999, after extensive searches throughout Napa Valley, they found a location that met all of the criteria they felt was important for a site to have, in order for them to accomplish their goals: this became the LEVY & McCLELLAN Estate vineyard, above Calistoga in the foothills of the Mayacamas Mountain.
The majority of the production is spoken for by the Estate's direct-allocation list, making it an incredibly rare find. Production is around 500 cases in total across two stunning cuvées, both based around a core of Cabernet Sauvignon: their 'flagship' LEVY & McCLELLAN, and a second wine called AMPERSAND.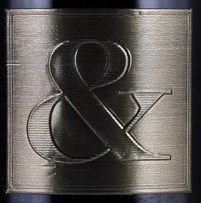 The Estate vineyard is a mere 6 acres (2.43 hectares), and has been planted to 81% Cabernet Sauvignon, 11% Cabernet Franc, 4% Merlot and 4% Petite Verdot. They had a set of essential criteria for their vineyard: a hillside location on the west side of Napa Valley, for the cooler growing environment; an orientation allowing for north-south rows, for even morning and afternoon sun exposure; high density planting to allow for low yields and maturity of tannins; encourage dry farming to avoid drip irrigation whenever possible; apply organic farming methods and embrace their obligation to improve the environment in which their grapes grow.
In the winery, the focus is on managing each small lot individually, while focusing on gentle extraction and barrel fermentation, to ensure an extremely high-quality of tannins. They are one of the only wineries who ferments all of their wines in 225L French oak barrels, using a labour-intensive method of placing each one on rollers to rotate it and gently mix the grapes with the fermenting juice. This process is customised for each individual lot! This means it takes 3 to 4 barrels during fermentation to fill just one barrel for the aging of the wine.
Bob studied at the famed UC Davis, initially as a pre-med student before changing his career path to winemaking. His classmates include Tim Mondavi, Randy Dunn and Mike Martini. He was the founding winemaker, now Director of Winegrowing, for Harlan Estate and has been there since its inception, more than 37 years ago. His scope of responsibilities also includes BOND ESTATES, Promontory and The Napa Valley Reserve, where he oversees the production of wines from some of the finest vineyard sites in Napa Valley.
Martha McClellan earned a degree in Oenology and Viticulture from the University of Geisenheim in Germany, where she spent 10 years perfecting her winemaking skills. In 1995 she joined Merryvale Vineyards where, at the time, Harlan Estate was being made. After the construction of the Harlan Estate winery on Oakville, she was appointed Harlan's winemaker from 1997-2000. In 2001, she took over the winemaking and vineyard direction at SLOAN ESTATE
Latest arrivals from Levy & McClellan