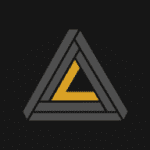 Russell Bevan co-founded the Lerner Project with Stu Lerner in 2016. Together, they aimed to produce a selection of wines that would stand apart while still possessing the 'Bevan style' for which Russell is so renowned. The results are incredible!
Region: Napa Valley
Winery Location: Diamond Mountain District
Owner: Stu & Karen Lerner
First Vintage: 2016
Winemaker:

Russell Bevan
As a major wood pallet vendor to Napa Valley and Sonoma County for over four decades, Stu Lerner enjoyed a career as an important player in the wine industry supply chain. His connections with such wineries as Silver Oak and Robert Mondavi, including the iconic Opus One, put him in the unique position of being both a purveyor and a collector.
Once retired from his successful business in 2014, Stu's attention shifted to making his own wine, having amassed a personal collection comprising many of the greatest wines ever produced in Napa. Purchased in 2017 by Karen and Stu Lerner from Tom and Jane (Armstrong) Byrne, the iconic Armstrong Ranch vineyard represents the cornerstone of Lerner Project. When it came to his winemaker, there was only ever one person in Stu's mind: "I handpicked our winemaker. I've bought from all the top winemakers in Napa Valley and Russell Bevan was my choice because his palate and my palate seemed to fit best."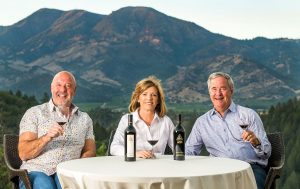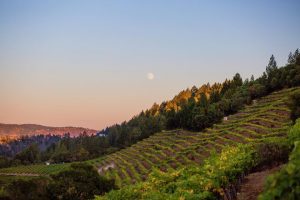 The Armstrong vineyard is situated over 455 metres above the town of Calistoga on the steeply terraced, and sundrenched hillsides of the Diamond Mountain AVA. Planted with Cabernet Sauvignon Clone 6 in 1983 by the legendary grower, Dick Steltzner, it is also one of Napa Valley's oldest mountain vineyards.
If, as some people like to say, Oakville were "the Rodeo Drive of Napa Valley," then the Tench vineyard would have to be one of its finest boutiques. It's certainly in the right neighbourhood. Located among some of Oakville's – and the world's – best sites for Cabernet Sauvignon, the red, volcanic soils produce concentrated grapes and classically dark, juicy Cabernet Sauvignon with fine tannins and an abundance of pure fruit flavours and intensity.
Located just to the southeast of the city of Napa, the Sugarloaf vineyard is on the receiving end of the breezes and cooling effects of the nearby San Pablo Bay, rising up to 485 metres in elevation. The steep mountainous terrain, diverse soils and varied exposures all provide an ideal growing opportunity for Merlot and Cabernet Franc with immense depth, energy and complexity.
The Houyi Vineyard is located on the iconic Pritchard Hill, just east of Oakville, rising above the fog layer on a perfectly situated southern facing slope. These well drained, rocky, volcanic soils produce intensely concentrated grapes with massive, mineral-laced black fruits and distinct varietal character.
Russell Bevan is a winemaker like no other who has single-handedly re-written the Napa rule book to HUGE critical acclaim, building a massive global following in the process. He is a larger than life character whose Bevan Cellars wines match his neighbour, Screaming Eagle, punch for punch. Everything Russell touches turns to gold, and he's high in demand throughout Napa. He was Stu Lerner's first any only choice for winemaker and co-founder at Lerner Project.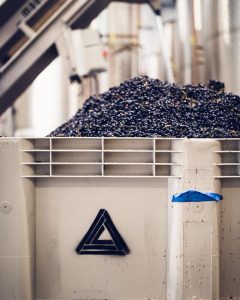 Latest arrivals from Lerner Project