Robin Lail is true Napa Valley Royalty. She is the 5th generation of a family who's influence upon Napa is indelible, and still resonates today. Renowned as much for her philanthropy as her epic Lail Vineyards wines, Robin is one of the most cherished and revered figures in Napa, and her Cabernet Sauvignons and Sauvignon Blancs set the benchmark for greatness.
Lail Vineyards was founded by Robin Lail in 1995. She is the 5th generation of her family to produce wine in Napa, which began with her Great Grand-Uncle, Captain Gustave Niebaum, founding Inglenook Estate in 1879. By the early 1890s, this brilliant man's obsession for achieving the pinnacle of excellence earned Inglenook wines the status of being considered by many as the finest produced in the country.
The determination to achieve excellence was carried forward through the decades following Niebaum's death in 1908, with a crescendo in the thirty years following the repeal of Prohibition under the meticulous, passionate stewardship of John Daniel, Jr., Robin's father. The collection of Cabernets coming from his years of ownership is still celebrated today as some of the finest red wines on earth.
Robin's career began in 1977 when she took a position as personal assistant to Robert Mondavi, her father's protégé. Robin co-founded Dominus Estate with Christian Moueix in 1982, and Merryvale Vineyards with Bill Harlan in 1983, before starting her own legacy with Lail Vineyards in 1995.
In 2019, Robin was named U.S. Representative to The Porto Protocol, and 2021 her role was elevated to Amabassador.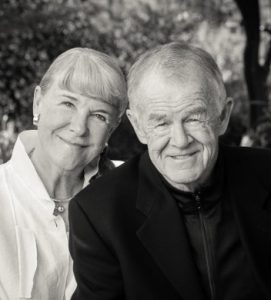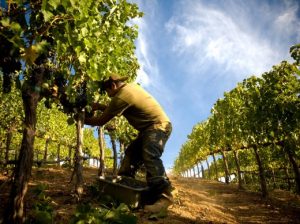 Robin's beautiful home at The Mole Hill Estate on Howell Mountain sits above the fog line, it is the heart and soul of Lail, and gives its name to the hyper-rare Mole Hill Vineyard Cabernet Sauvignon – a wine so rare that it is not made every year, and has never been reviewed by any wine writer.
Lail has two estate vineyards, Mole Hill and Totem Estate in Yountville. For the flagship J. Daniel Cuvée Cabernet Sauvignon, Cabernet Sauvignon is sourced from Mole Hill, gracefully combined with fruit from Heimark in Calistoga, Vine Hill Ranch in Oakville, Steltzner in Stags Leap District. The Totem Vineyard is planted purely to Sauvignon Blanc, destined for the legendary Georgia Sauvignon Blanc – a remarkable wine inspired by Château Haut-Brion Blanc, that reshaped the way the varietal crafted in Northern California.
Philippe Melka has been Robin's winemaker from the very start. He is without question one of the foremost winemakers in the World, with a CV boasting time at Châteaux Haut-Brion, Cheval Blanc and Petrus in Bordeaux; Hundred Acre, Dana Estates and Dominus Estate in Napa. He's been championed throughout his career by vintners and critics alike, with Robert Parker saying: "Anything associated with (Melka) is of undeniably high, high quality".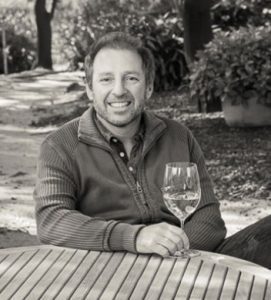 Latest arrivals from Lail Vineyards