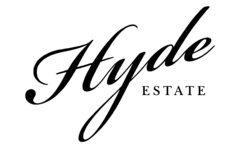 Larry Hyde founded Hyde Vineyards in 1979 and it has since been hailed as a Grand Cru calibre site primarily known for its Pinot Noir and Chardonnay fruit, used by some of the most highly acclaimed wine producers in Napa and Sonoma, including David Ramey, Mark Aubert, Steve Kistler and Aubert de Villaine.
After 30 years of providing an extraordinary quality of grapes to clients exclusively, Larry began his latest venture, purchasing a new piece of property with the dream of one day making wines under his own label at his estate winery.In 2006, Larry and his son, Chris, planted seven different clonal selections of Pinot, with the first vintage harvested in 2009. Just three years later, the first Estate Chardonnay was harvested, and, with the completion of the tasting room in 2017 Larry Hyde's dream was realised. Around 2,500 cases are now produced annually at the Estate, comprised of single-lot Pinot Noir, Chardonnay and Merlot, all made using their elite collection of proprietary vine selections.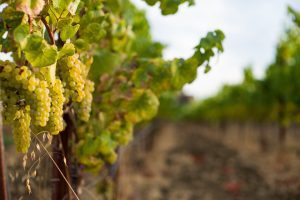 Located in the heart of Carneros, Hyde Vineyards sits in the coolest region of Napa Valley influenced by the cooling effect of the Petaluma Gap. Morning fog and cool breezes in the afternoons allow for warm days and cool nights resulting in a long growing season. Through years of extensive research and experimentation, Larry Hyde has planted a unique variety of clones while carefully orienting the row directions to suit the rolling hills. His tireless work has resulted in a tapestry of vineyard blocks with over ten different varietals planted covering the unique terroir of Hyde Vineyards.
The Estate Vineyard was an historic apple orchard originally farmed by the Hammamoto family. It was purchased by the Hyde's in 2005 and is farmed organically, with all of the grapes harvested by hand. It is now home to the family's Estate Pinot Noir and Chardonnay.
Winemaker Alberto Rodriguez joined the Hyde Estate team in May 2017 and currently oversees all wine production at Hyde Vineyard Estate Winery. With an extensive background in winemaking, Alberto has been working with Hyde Vineyard fruit since the early 1990s and has managed the Hyde family's small lot production since 2012, when the Hyde's custom crushed at Patz & Hall, where Alberto was the assistant winemaker. Together with Larry and Chris Hyde, Alberto's clear understanding of the unique terroir and palate for elegant, aromatic wines help craft Larry Hyde's own interpretation of his acclaimed vineyard.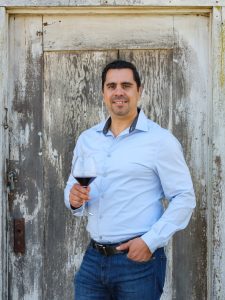 Latest arrivals from Hyde Estate Winery