he-li-an-thus is a single vineyard wine crafted by Jason Exposto and Jessica Futo, daughter of Tom Futo. Crafted in the FUTO Estate winery, it is one of Napa's most exciting insider's secrets. The Red boasts the most glorious aromatics of any wine in Napa, and ultra-rare Sauvignon Blanc is in a league of its own.
Region: Napa Valley
Winery Location: Oakville
Owner: Jessica Futo and Jason Exposto
First Vintage: 2013
Winemaker: Jason Exposto
Founded by Jessica Futo and winemaker Jason Exposto, 2013 was the first vintage of this incredible Cabernet-blend from a prized single-vineyard at the foot of Atlas Peak (southeast Napa), Together they manage every aspect of the process, from implementing sustainable farming practises to hand crafting each vintage at the state-of-the-art Futo winery in Oakville.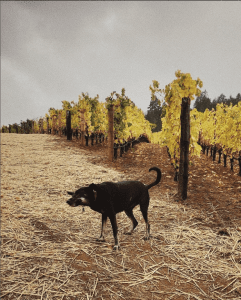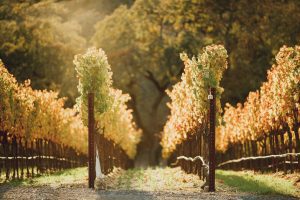 Located in Soda Canyon, Ed and Jan Brown's Red Head Vineyard in the foothills of Atlas Peak foothills displays all of the virtues of distinction – exposition, exposure, climate, and complexity of soil. On extremely rocky volcanic soils, at an elevation of 300ft at the southern end of the valley, the site experiences huge diurnal shifts in temperature, with very cool foggy mornings. But with a southwestern exposition, it is bathed in sunshine long into the evening. The resulting wine is singular in its three dimensional aromatics, and concentrated yet ethereal frame.
To capture the essence of the site, we believe that the vines and soil must receive lavish care and attention. Meticulous pruning, precise canopy work, use of compost tea preparations, and low yields are all practiced in tune with the rhythm of the growing season.
At harvest, the fruit is picked over numerous passes based on physiological ripeness, regardless of variety. The composition of each individual co-fermentation is not predetermined and varies dependent on vintage character.
In the cellar, the fruit is sorted and fermented in small lots using native yeast. Each lot is barreled down into custom large format tight grained oak, as well as clay/ceramic vessels. Then aged on lees (with no racking), before being blended and bottled with no fining or filtration.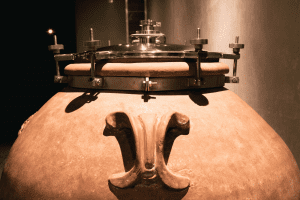 Latest arrivals from he-li-an-thus