There are few who know the vines and soils of Napa better than husband and wife team, Andy Erickson and Annie Favia. They are true Napa icons, having worked at some of the region's most esteemed Estates.
Region: Napa Valley
Winery Location: Coombsville
Owner: Annie Favia-Erickson & Andy Erickson
First Vintage: 2003
Winemaker: Andy Erickson
Annie and Andy are true Napa Legends, having worked at some of the region's most esteemed Estates: Annie planting the vineyards and Andy making the wines. The two began Favia Wines in 2003, amidst myriad responsibilities at Napa's most lauded wineries and vineyards.
Just east of the city of Napa, the foothills of the Vaca Mountains soon gather to form a west-facing horseshoe – and embraced at its center is Coombsville. Coombsville is often described by its topographical resemblance to a 'cup and saucer'. The ancient geological events by which we can account for this unique display are still enwrapped in speculation. However, there is evidence of an abrupt and volatile past: volcanic eruption and collapse, uplifts and landslides, and the massive deposit of debris. These events established a niche within the Napa Valley, a quiet harbour for unique climatic and geologic character – and an equally compelling terroir.
In the early days of Napa Valley viticulture, three brothers, Antonio, Lorenzo, and Nicola Carbone were the first Italian immigrants to inhabit this quiet, rolling area east of the city of Napa, cultivating their first crops in 1872. They planted grapes on the hillsides, and on the farm around their homestead, they planted fruits and vegetables in abundance. By 1886, they had constructed at least one residence, as well as a stone cellar that still remains. The property became known as the Antonio Carbone Winery and Italian Gardens.
Annie and Andy consider themselves incredibly lucky to have painstakingly restored the old residences, winery, orchards and gardens, and now call this home for their family and for Favia Wines. Drawing from the same vineyard blocks they've worked with for nearly fifteen years, they are honing our craft with each season, and could not be closer to the wines than they are now, living above the barrel cellar.
Their Carbone Red and Carbone Chardonnay celebrate the history and promise of this property.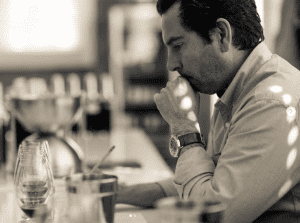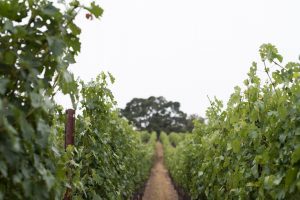 The fruit for the Carbone Chardonnay comes from 30+ year old vines planted just behind the historic winery in Coombsville. The cooler climate produces a chardonnay of energy, purity and freshness.
For the Carbone Red, Annie and Andy select parcels from the favourite sites thoguhout Napa, including the Meteor Vineyard in Coombsville and Oakville Ranch Vineyard further up the Valley.
After tutelage in the cellars of John Kongsgaard and Cathy Corison, Annie Favia dedicated nearly 12 years as a viticulturist under David Abreu, working at vineyards including: SLOAN ESTATE, Screaming Eagle, Colgin Cellars and Harlan Estate.
Andy Erickson, meanwhile, can draw a map of the valley using his résumé as a legend. As winemaker, his voice has echoed in the cellars of Screaming Eagle, Harlan Estate, OVID, and Dalla Valle, to name but a few!
Latest arrivals from Favia Wines