In just a few vintage, DVO Napa Valley, the joint-venture between Dalla Valle Vineyards and Ornellaia, has firmly established its 'Cult' status among the world's collectors, and has quickly taken its position on the most exclusive restaurant wine lists.
Tradition matters. It binds together families and friendships across backgrounds, languages, and continents. It informs values and deepens knowledge. It is also foundational to the philosophies of two storied wineries: Napa Valley's Dalla Valle Vineyards and Tuscany's Ornellaia.
Maya and Naoko Dalla Valle and Axel Heinz and Giovanni Geddes da Filicaja are longtime friends and stewards for the legacies of their estates, half a world away. They possess the intimate, innate sensitivity to place and process that generates soulful wines for each label, vintage after vintage.
It is passion, personality, and a drive to create something distinctive and compelling that led Maya, Naoko, Axel, and Giovanni to found DVO. If Dalla Valle and Ornellaia embody the best of their respective traditions, DVO is a testament to a new expression of those elements. Old World elegance and New World freedom; Napa Valley and Tuscany; looking back while always looking forward: DVO is the alchemy of all those things and more, applied to Napa Valley fruit with magical results.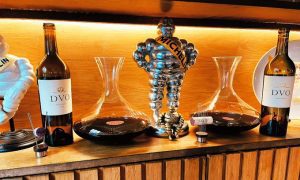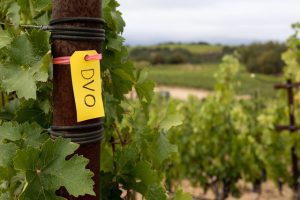 DVO Napa Valley is a true reflection of the collaborative spirit of Maya Dalla Valle and Axel Heinz. Their shared passion and skill are on display in full glory, and they went to extraordinary lengths to pick three first-class vineyards in the Oakville, Coombsville and Mount Veeder AVAs. Each brings a distinctive character to the Cabernet Sauvignon-based blend, and stylistically it is unlike anything else we've tasted from Napa.
Maya Dalla Valle is the winemaker and wine director for Dalla Valle Vineyards. Growing up at her family estate imbued her formative years with a sense of place and purpose that has come to define her adult life.
Maya holds a Master's degree in Viticulture and Enology from Cornell University, and a Master of Business and Science degree in Vineyard and Winery management from France's Bordeaux Science Agro. Maya's impressive pedigree, daring ideas, and undeniable talent inform a new era for Dalla Valle while blazing an uncharted trail with DVO.
​Her friendship with Axel began in 2013 when she was studying at Science Agro, where she was tutored by Axel. After graduating, she spent a vintage working with him at Ornellaia where the seeds of DVO were planted, before time at Château Latour and Petrus. In 2017, she headed back to her family's Dalla Valle Estate in Napa as Head Winemaker.
Axel Heinz was born in Munich, Germany, where he spent his formative years before embarking to France to chase a passion: winemaking. He first studied Agriculture and Enology at the Lycée d'Enseignement Général et Technologique Agricole de Bordeaux (LEGTA), then obtained a Master's degree in Agronomy from the Ecole Nationale d'Ingénieurs des Travaux Agricoles and the Enological School of Bordeaux.
After deeply influential experiences in Bordeaux at Château La Tour Carnet, Château Fourcas Loubaney, Château la Dominique, and Château la Commanderie de Mazeyres, Axel moved to Italy to join Ornellaia. He is currently Estate Director for both Ornellaia and Masseto and brings his European experience to DVO.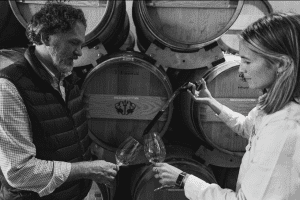 Latest arrivals from DVO Napa Valley