When a new wine from Napa 'First Growth' Schrader Cellars, made by one of the leading winemakers of their generation, Thomas Rivers Brown (33×100 point scores to date!), hits the headlines it's serious news. When most the fruit comes the from To Kalon Vineyard® – the most famous, historic, and prestigious site in Napa – it becomes and instant 'must-have'.
Double Diamond was first developed in the early 2000s, as Fred Schrader strived to find a way of the satiating the 3+ year waiting list for his top wines that was growing into the thousands. He wanted to make a special wine exclusively for these loyal followers, and Double Diamond was born. At this stage it was a constantly evolving blend of fruit from Napa Valley and its neighbouring AVAs, and quickly became a massive hit. Double Diamond was put on hold in 2013 as Fred and Thomas focused on Schrader Cellars' stratospheric rise to Napa's top tier, but the demand for its return was unbelievable and its relaunch was planned.
This time, Fred and Thomas wanted it to truly reflect the excellence of Schrader's acclaimed portfolio and chose to focus solely on the famed Oakville AVA. It had to be a wine of class and pedigree, and there was one vineyard that they wanted as the core of Double Diamond: the historic To Kalon Vineyard. This prized fruit is combined with a small proportion from Schrader's Estate vineyard in central Oakville. The final Cabernet Sauvignon is aged for 16 months in oak, 50% of which is new, allowing the vineyard expression to come to the fore.
The Schrader team felt the time was right to offer a limited amount of their gorgeous new label outside of the mailing list for the first time, and knew the amazing 2018 vintage was the perfect one with which to announce its re-launch.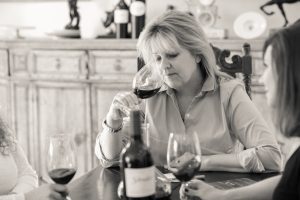 The Oakville AVA nestles between the Vaca and Mayacamas Mountains. Blessed with highly diverse, resilient soils and an ideal blend of sun, cooling wind, and rain, this narrow swath of Napa Valley produces some of the most sought-after Cabernet Sauvignon in the world. Double Diamond is produced from a selection prime vineyard Estates in Oakville, including the legendary To Kalon Vineyard®.
Deep in the heart of Napa Valley, H.W. Crabb planted a vast empire of vines in the 1860s. Eventually it grew thick with grapes, orange trees, and Italian chestnuts. So rich was it with life and bounty that Crabb nobly bestowed upon it the Greek name' To Kalon', or Highest Beauty.
Thomas Rivers Brown followed his interest in winemaking to Napa Valley and was working at a wine shop when he first met Fred Schrader. After a few glasses of wine and a brief but life-changing conversation, Fred knew Thomas was the perfect choice to be his new winemaker, even though Thomas had never made a single barrel of Cabernet Sauvignon. Nineteen years later, Thomas's dedication to excellence has helped lead Schrader Cellars to an unprecedented record of well over 30×100-point scores from the world's most respected critics.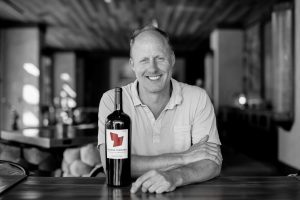 Latest arrivals from Double Diamond