Dalla Valle Vineyards is recognized as one of Napa Valley's preeminent family-run wineries. Located on the famed eastern hillsides of Oakville, Dalla Valle Vineyards has earned acclaim as one of world's most celebrated wine estates, yielding wines of extraordinary character and complexity, vintage after vintage.
Dalla Valle Vineyards was founded in 1986 by Naoko and her late husband Gustav Dalla Valle. The Estate hit the headlines in the early-1990s when it emerged alongside Screaming Eagle, Colgin Cellars, Bryant Family and Harlan Estate as one of the original 'Cult Wines' of Napa, and it has remained at the top table ever since.
​Today, Dalla Valle is guided by the mother-and-daughter team of Naoko and Maya Dalla Valle, who work alongside an illustrious team that includes Consultant Winemaker Andy Erickson, Vineyard Manager Edgar Alfaro, as well as Consultant Michel Rolland. With a shared mission that Dalla Valle thrive for generations to come, this dedicated group stewards every aspect of the viticulture and winemaking with a level of meticulous care and detail reserved for the great First Growths.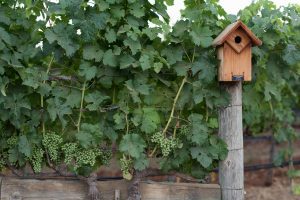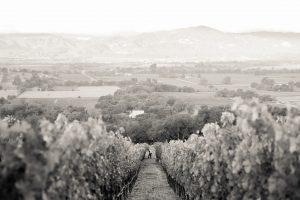 The estate wines produced by Dalla Valle Vineyards originates in specific vineyard blocks, imbuing each with a unique sense of place. There are three wines produced each year from the estate.
​Collina Dalla Valle, translating from Italian to 'Hill of the valley', is the introductory wine into the brand. This red blend is created from the younger vines on the property and offers a more approachable profile in its youth.
​Dalla Valle Cabernet Sauvignon was the first wine created from the estate in 1986. Always blended with a small fraction of Cabernet Franc, the Cabernet expresses the beauty of Dalla Valle Vineyards terroir.
Maya, named after founders Naoko and Gustav's daughter, is a special blend of Maya's Vineyard Cabernet Sauvignon and our best selected blocks of Cabernet Franc.
In 2017, Dalla Valle became a true multigenerational winery, when Maya joined the Winery as Director and Head Winemaker. Committed to earning her place in the family business before coming to Dalla Valle, Maya holds a master's degree in viticulture and enology from Cornell University, and a Master's degree in vineyard and winery management from France's prestigious Bordeaux Science Agro. Equally important, Maya gained invaluable hands-on winemaking experience at Ornellaia e Masseto, Bodegas Rolland, Château Pétrus, and Château Latour.

Latest arrivals from Dalla Valle Vineyards