Blankiet Estate is a winery at the top of its game. Owner Claude Blankiet's almost obsessive attention to detail, winemaker Graeme MacDonald's incredible skills, and terroir that is the envy of Yountville, come together in a line-up of wines that exude elegance, grace complexity in spades. With production levels ultra-low, they are as exclusive as it gets.
Region: Napa Valley
Winery Location: Yountville
Owner: Claude & Katherine Blankiet
First Vintage: 1999
Winemaker: Graeme MacDonald
Known as the man who introduced stonewashing to America, Claude grew up in France with a family deeply rooted in the textile industry. After a law education, Claude joined the family textile business and in the mid-seventies moved to the United States. Within a few years, Claude created one of the largest denim finishing facilities in the world.
In 1996 with the single vision of producing world class wines, Claude and Katherine Blankiet ushered in the estate's vineyard, suitably named Paradise Hills. Blankiet Estate is located in the Napa Valley, one of the most prestigious wine growing areas in the world. Just an hour drive northeast of San Francisco, the property is nestled above Yountville on the western foothills of the Mayacamas Mountains.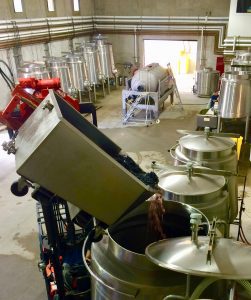 Blankiet Estate is nestled above Yountville on the western foothills of the Mayacamas Mountains. ​The Paradise Hills Vineyard is carved on steep hillsides just above the famed Dominus Estate Napanook parcel.
Viticulturist David Abreu and winemaker Helen Turley were brought in to develop Paradise Hills Vineyard into four distinct sections. With an ideal eastern exposure, the land is bathed with morning sun and benefits from natural shade in the hot afternoons, and cool breezes from the San Pablo Bay flow constantly across the land. It's located on three volcanic knolls where soil profiles vary from deeply fractured rocks and volcanic ash, to thick clay deposits, meaning each parcel is distinguished by a unique subsoil and microclimate.
At just 6.5 hectares in size it's a remarkably small site, yet the incredible complexity of the terroir allows for four distinct wines, each of a singular style.
Graeme MacDonald is a fourth generation Napa Valley wine grower who resides on his family property within the famous To Kalon Vineyard. He studied Viticulture and Enology at the University of California, Davis before founding MACDONALD in 2010, where he serves as winemaker and vineyard manager. He was appointed as Head Winemaker at Blankiet in 2016, and has driven the wines to even greater heights. His unerring drive for perfection is in harmony with Claude's own desire to craft some of the most exquisite wines in Napa.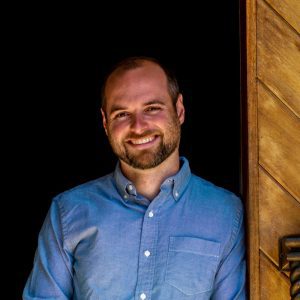 Latest arrivals from Blankiet Estate