Bevan Cellars may be one of the biggest names in Napa. In its 17+ year history Bevan has racked up multiple 100-point scores and garnered a cult like following for the wines, as indeed has the winemaker, the inimitable Russell Bevan. His wines are now more highly sought after than ever before, loved for their balance of hedonistic intensity and sheer refinement, and adored by the ciritics.
Region: Napa Valley
Winery Location: Oakville
Owner: Russell Bevan and Victoria DeCrescenzo
First Vintage: 2005
Winemaker: Russell Bevan
Russell, and Victoria met in Des Moines in 1995 where they both worked in the dental industry, and soon realised that they shared a love for great wine. They soon moved together to Minneapolis, where Russell wrote a regular wine column for the Minneapolis Star Tribune. Together, they connected with fellow wine enthusiast and began organising regular trips to Napa and Sonoma.
They eventually moved to California in 2001 and sought the advice of local legends such as winemaker Philip Togni. In 2004 they found a small property in Bennet Valley north of Sonoma which was perfect to plant a small vineyard.
In 2005, Russell and Victoria made their first Napa Cabernet Sauvignon as Bevan Cellars and Robert Parker immediate took notice when he tried it in 2008: "Impressive wines are being fashioned by up and coming winemaker/producer Russell Bevan." Never a truer word was uttered…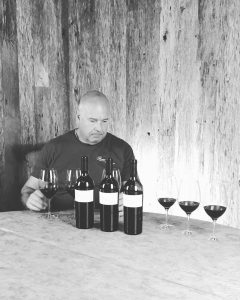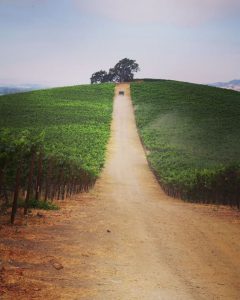 Bevan produces two distinct collections of wine. The Napa Valley collection includes our small-lot, single-vineyard Bordeaux-inspired wines. Many years of exploration have led them to some of Napa Valley's most sought-after vineyards including the Sugarloaf Mountain in the cool-climate southern reaches of Napa, Tench in the famed eastern Oakville region (sharing a fence-line with Scremaing Eagle), Wildfoote Vineyard in Stags Leap District, and Sage Ridge high up in the Vaca Mountains.
The Sonoma collection is focused on Pinot Noir, Chardonnay and Syrah, sourced from vineyards in Sonoma Coast, Bennett Valley, Petaluma Gap and Russian River Valley.
Russell's goal is to produce unmistakable, distinctive wines that truly reflect both Napa's special terroir, and his own unique style. No compromise is made is pursuit of structure, acidity and fruit to produce wines of intensity and balance. All the wines are aged in new French barrels, including Darnajou and Taransaud for Cabernet Sauvignon. Russell and his team evaluates each barrel of wine biweekly, allowing the wines to dictate how they are treated in terms of racking, barrel stirring and bottling.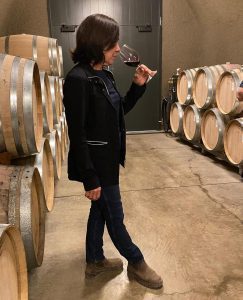 Latest arrivals from Bevan Cellars