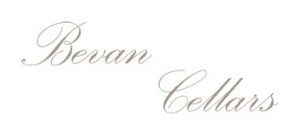 Four Corners Wine was introduced to Russell Bevan by our good friend from Realm Cellars, Scott Becker. We visited the winery to meet Russell and his business-partner Victoria in April 2018, and immediately gelled. We're incredibly excited and very proud to have joined in partnership with them as their UK importer, bringing their stunning wines to the UK for the first time.
Bevan Cellars has risen to the top ranks of Napa Valley wineries at an astonishing rate: Russell Bevan and his long-term companion and business-partner, Victoria De Crescenzo, made their first vintage in 2005, and their subsequent success (9x100 point scores and counting!) is even more remarkable for the fact that Russell is a self-taught winemaker!Russell, and Victoria met in Des Moines in 1995 where they both worked in the dental industry, and soon realised that they shared a love for great wine. They soon moved together to Minneapolis, where Russell wrote a regular wine column for the Minneapolis Star Tribune. Together, they connected with fellow wine enthusiast and began organising regular trips to Napa and Sonoma.
They eventually moved to California in 2001 and sought the advice of local legends such as winemaker Philip Togni. In 2004 they found a small property in Bennet Valley north of Sonoma which was perfect to plant a small vineyard.
They were able to turn to the many winery owners and winemakers they'd met through their previous tours and tap an incredible source of expertise. In 2005, Russell and Victoria made their first Napa Cabernet Sauvignon as Bevan Cellars from the Showket Vineyard. Robert Parker immediate took notice when he tried it in 2008: "Impressive wines are being fashioned by up and coming winemaker/producer Russell Bevan." Never a truer word was uttered…
Bevan Cellars is based at the newly constructed Tench Winery which sits on the 50 acre Oakville property that Russell and Victoria, along with the Tench family, manage. They also purchased the Saunders Vineyard overlooking the property in 2015.
His approach to winemaking has remained constant since the first vintage, inspecting every grape after it has been removed from the stem and discarding every one that doesn't meet his standards; typically sacrificing six to eight percent of fruit during this process. From that stage on, every wine is crafted to maximize balance and textures.
All of Bevan Cellars' wines are aged in new French barrels, including Darnajou and Taransaud for Cabernet Sauvignon. Russell and his team evaluates each barrel of wine biweekly, allowing the wines to dictate how they are treated in terms of racking, barrel stirring and bottling.
Reflecting on how they had started as a winemaker only 13 years ago and now own 41 acres in Napa and control another 50 acres in various contracts, Bevan joked, "We're a real winery now! It's not just a hobby."
Facts
​The Tench Vineyard shares a fenceline with the Screaming Eagle vineyard, which is immediately to the south, and borders the Joseph Phelps Bacchus Vineyards and the Rudd Estate.
The Tench Vineyard was originally purchased as fallow land by John and Joan Tench in 1965, having initially been planted prior to prohibition.
John's great-grandfather was the first breeder of Hereford cattle in England!
Latest arrivals from Bevan Cellars
Blend: 50% Cabernet Sauvignon, 50% Cabernet Franc Vintage production: 550 cases
£

2,340 / Case

£

195 / BottleDuty Status: In Bond ⋅ Price incl. of Duty & VAT:

£

2,840.14 / Case,

£

236.68 / BottleAvailability: Immediate

⋅ ETA to UK address: 2-4 days