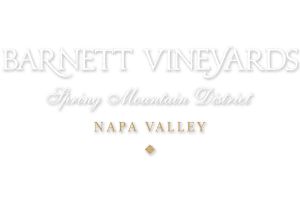 Set high up above the Valley floor in the wild Spring Mountain District, overlooking St. Helena, Barnett Vineyards is hailed as "one of Napa Valley's under-the-radar jewels" by Antonio Galloni. Founded in 1983 by Fiona & Hal Barnett, the Estate continues to go from strength-to-strength with ex-Ridge winemaker David Tate at the helm.
Having grown up in Vancouver and Stockton respectively, Fiona and Hal Barnett became enamored with Napa Valley through frequent visits on the weekends. A vision began to form and they decided to purchase a 40-acre property located at the top of Spring Mountain Road in 1983. The first Cabernet Sauvignon vines were planted the following year with the intent of producing small amounts of hand-crafted wines that would showcase the unique characteristics found in grapes cultivated on such challenging, high elevation terrain.​For the next 9 years Fiona and Hal commuted between San Francisco and their property in St. Helena. Having attained her CPA license, Fiona focused on establishing and promoting the nascent winery, while Hal continued with his real estate development business. Together, they also raised three daughters on the property and remain involved with the day-to-day operations of Barnett Vineyards as active owners. Outside of the winery, their hobbies include tennis, river rafting, and travel.
Winemaking and viticulture practices at Barnett Vineyards are influenced by the artisan craft of creating wines by hand. Due to the estate's low yielding vineyard, it is critical to hand-harvest the vineyard vine-by-vine to ensure each cluster is picked at optimal ripeness. This manual work is additionally challenging on a 35º slope that is not conducive to any normal farm equipment.
To preserve the integrity of each individual vineyard block, the grapes are fermented separately in small batches. The "must" is punched down several times a day utilizing traditional techniques. This process maximizes the extended skin to juice contact providing added richness, flavor concentration, aromatics, and deep color extraction, while allowing the tannin levels to be micro-managed.
Only French oak barrels are used, with a preference to use between 65% and 100% new oak barrels and the balance being one to four year old barrels. The winemaking at Barnett Vineyards is undertaken with the utmost care and attention, assuring that the wines possess the ultimate fruit, complexity and well-balanced tannins necessary to age the wines for decades to come.
Barnett Vineyards' first harvest was in 1989 and yielded 232 cases of Cabernet. The winery has expanded gradually since then and now produces approximately 8,000 total cases. Rattlesnake and Spring Mountain District wines, including Merlot and Cabernet Franc, remain the focus with total estate production varying between 5,000 and 6,000 cases annually.
Each wine produced at Barnett Vineyards is estate bottled. The wines, therefore, are inextricably linked to the vineyards from which they originate. The estate vineyards are all located at the top of Spring Mountain and are planted to Cabernet Sauvignon, Merlot, and Cabernet Franc. The majority of the vineyards are terraced on slopes that are 30 degrees or more. The original estate vines are over 30 years old and are planted on a 6x10 foot grid. In the past few years much of the original vineyard has undergone redevelopment and now vines are spaced at 4x4 feet. The topography is so steep and the plantings are so closely spaced that traditional farming methods such as tractors and disking are not possible. These vineyards are completely farmed by hand from bud break until harvest.
Both soil content and weather contribute to the uniqueness of the estate wines. The soils are poor in nutrients and contain much rock, the richer topsoil having washed down to the valley floor many years ago. This poorer soil makes the vines work harder to produce fruit, the results being smaller crops and smaller, more intensely flavored berries. The location and elevation of the property contribute substantially to the characteristics of the wine. The coastal fog, which covers the Napa valley floor many mornings during the growing season, seldom reaches the top of Spring Mountain thus giving our vineyards several hours of additional sunlight each day. The elevation keeps our temperatures an average of 8-10 degrees cooler all year which further results in later bud break and harvest than vineyards located at lower elevations.
Facts
The vineyard is famed for its high rattlesnake population, so much so that the Estate's very top cuvée, the Rattlesnake Cabernet Sauvignon, was named after the species.​
The Rattlesnake Cabernet Sauvignon is only produced in the very best vintages.
Winemaker David Tate has been at Barnett Vineyards for nine complete vintages, beginning with 2007. Prior to working with Barnett, David was the assistant winemaker at Ridge Vineyards for five years.
Latest arrivals from Barnett Vineyards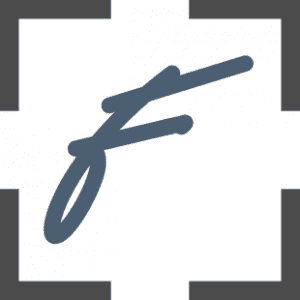 Blend: 100% Cabernet Sauvignon Vintage production: n/a With low yields and intense concentration, 2021 turns out to be very good year for the 'O.G.' block of Beckstoffer To Kalon. This is a
...
dense and ethereal Napa Cabernet Sauvignon revealing gorgeous notes of black and blue berry, complex floral and earth undertones matched with an inky deep purple color. Sweet firm tannins integrate with a plush, persistent and prodigious palate that has both weight and richness. As with prior tannic vintages of this wine, the structure and power of the clone 337 from the Beckstoffer To Kalon Vineyard lends itself well to an extended decant or several years of bottle age to really spread its wings. This wine should hit its prime in 5 to 10 years and continue to age and become more complex for decades.
£

1,575 / Case

£

262.50 / BottleDuty Status: In Bond ⋅ Price incl. of Duty & VAT:

£

1,913.33 / Case,

£

318.89 / BottleAvailability: Immediate

⋅ ETA to UK address: 2-4 days