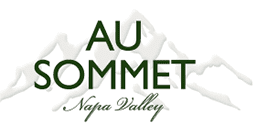 Far away from the hustle and bustle of the Valley floor, the Au Sommet Estate sits at the 640 meters of elevation on the tranquil heights of Atlas Peak. One of Napa's hidden diamonds, this ultra-rare Cabernet Sauvignon is crafted by a winemaking legend: Heidi Barrett.
Region: Napa Valley
Winery Location: Atlas Peak
Owner: John Schwartz and Heidi Barrett
First Vintage: 2008
Winemaker: Heidi Barrett
Heidi Barrett and co-owner John Schwartz started their first project together, Amuse Bouche, in 2002. With Amuse Bouche firmly established, in 2007 they bought the 3 hectare Au Sommet vineyard at the very top of Atlas Peak, as part of an 18 hectare Estate which is now John's home. Only a few hundred cases are produced each year, making It a treasured wine by those lucky enough to secure an allocation.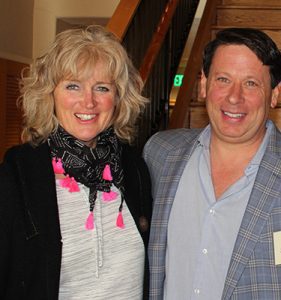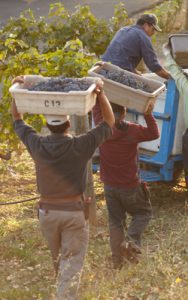 The Au Sommet vineyard is one of the highest vineyard sites in Napa Valley. Unlike the Valley floor, which is often covered in morning fog, the mountain vineyard is exposed to more sun during the growing season. Refreshing mountain breezes cool the hot summer days, protecting the fruit from overheating. The nights are much cooler than other areas and can sometimes experience a huge drop in temperature. These cool nights allow for slower maturation of the fruit, resulting in well-balanced, complex wine. The shallow volcanic soils limit vine growth, producing small amounts of fruit with exceptional, intense varietal character.
Heidi Barrett grew up in the Napa Valley in a winemaking family and was destined to become one of California's leading winemakers. It is said that winemaking is a combination of science and art. With a scientist-winemaker father and an artist mother it is no big surprise that Heidi was drawn to the wine industry. With great enthusiasm, a love for what she does, and an incredible wealth of experience, Heidi blends the art and science of winemaking like few can.
During her 15 year tenure (1992-2006) as winemaker for Screaming Eagle, and 9 years at Dalla Valle Vineyards (1988-1996), Heidi had arguably the biggest influence of anyone on the historic 'Cult Napa Wines' that emerged to huge critical acclaim in the early 1990s. These wines forever placed the Napa Valley among the World's elite wine producing regions.

Latest arrivals from Au Sommet