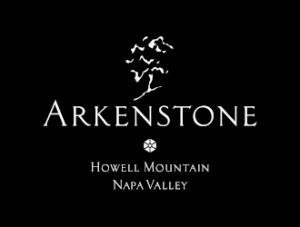 The vineyard at the heart of the mountain
Overlooking St. Helena, high upon the western ridge of Howell Mountain, the Arkenstone Estate rises from 1400 ft. to over 1650 ft. of elevation. With amazing, sweeping views looking down over the Napa Valley to the South, Spring Mountain to the West, the wild, forested Bell Canyon to the North, and Mount St. Helena beyond, Arkenstone is a panoramic perch.
Region: Napa Valley
Winery Location: Howell Mountain
Owner: Ron & Susan Krausz
First Vintage: 2006
Winemaker: Sam Kaplan
In 1988, Ron and Susan Krausz purchased land in Angwin, California that would become Arkenstone. Prior to the Krausz's arrival, the property was dedicated to cattle pasture. It wasn't until 1997 that the very first vines were planted, with the majority of the vineyard being planted in 1998. The first official vintage of Arkenstone was 2006.
From the beginning, and to this day, only minimal changes have been made to the landscape. By utilizing only previously cleared areas for vineyard planting, Ron and Susan have preserved the original integrity of the estate.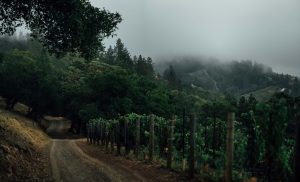 The vineyards are west and southwest facing which takes advantage of longer sun exposure. Due to the location and exposure, the temperatures at Arkenstone are cooler in the morning and warmer in the evening, compared to vineyards along the valley floor. This provides us with a more even growing season.
The Arkenstone estate encompasses 42 total acres, 13 of which are under vine. These 13 acres are then divided into 22 individual blocks. The majority of the vineyard is planted on a steep slope ranging from a mild 2% gradient up to 50%. Since its inception, Arkenstone has been farmed organically, predating certification.
Bordeaux varietals comprise the majority of the plantings, along with a small amount of Syrah. The red varietals Cabernet Sauvignon, Cabernet Franc, Merlot, Malbec, and Petit Verdot are planted mostly on red Aiken loam, whereas the white varietals Sauvignon Blanc and Sémillon are planted on volcanic ash (tufa), geologically similar to limestone.
Sam Kaplan joined Arkenstone in 2006 and has been the sole winemaker ever since. Sam not only produces the wine, but oversees the entire farming operation with thei full-time vineyard team.
The harvested fruit at Arkenstone is sorted at ground level with the aid of an optical sorter, then gravity fed directly into fermentation tanks. The remainder of the winemaking process takes place in the subterranean winery caves.
Arkenstone wines see minimal intervention, but extended élevage, similar to current practices of the top Châteaux in Bordeaux. As is customary in Bordeaux, only French oak is utilized for the entire production. Sam also incorporates concrete egg vessels to produce the Estate Sauvignon Blanc.
The wines are vinified by individual lots, only coming together after the final blend has been decided. This discipline allows Sam to monitor and manage the wine from fermentation to bottle.
Latest arrivals from Arkenstone