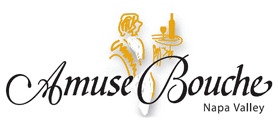 Collectible wine and collectible art come together to create the Pomerol-inspired Amuse Bouche Napa Valley Red Blend, a joint wine venture from legendary winemaker Heidi Barrett, and vintner John Schwartz.
Region: Napa Valley
Winery Location: Napa Valley
Owner:

John Schwartz and Heidi Barrett

First Vintage: 2002
Winemaker:

Heidi Barrett
Heidi and John started Amuse Bouche in 2002, taking inspiration from their shared love of the great Châteaux of Pomerol to produce a Napa Merlot of elegance, poise and refinement that would deliver in spades at release while retaining great cellaring potential. The fruit comes from the secretive Amuse Bouche vineyards, hidden in the foothills of the Vaca Mountains above Napa's Rutherford AVA. They have the perfect combination of clay, gravel and volcanic soils, giving the Amuse Bouche its unmistakable complexity and structure. There's an added air of collectability as a different artist is invited to produce a unique label for each vintage, including the final work of Tony Curtis for the 2010 vintage.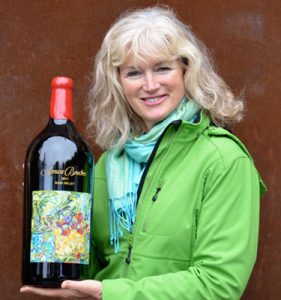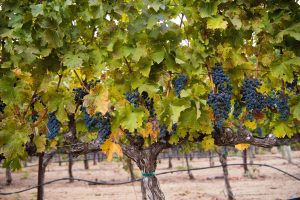 The location of the Amuse Bouche vineyard is a closely guarded secret. We do know that it's located in the hillside above eastern Rutherford. A combination of rare clay and volcanic soils, coupled with the influence of nearby Conn Creek, is the perfect terroir for producing Merlot of elegance and refinement, while still capturing the California sunshine in its depth and intensity.
Heidi Barrett grew up in the Napa Valley in a winemaking family and was destined to become one of California's leading winemakers. It is said that winemaking is a combination of science and art. With a scientist-winemaker father and an artist mother it is no big surprise that Heidi was drawn to the wine industry. With great enthusiasm, a love for what she does, and an incredible wealth of experience, Heidi blends the art and science of winemaking like few can.
During her 15 year tenure (1992-2006) as winemaker for Screaming Eagle, and 9 years at Dalla Valle Vineyards (1988-1996), Heidi had arguably the biggest influence of anyone on the historic 'Cult Napa Wines' that emerged to huge critical acclaim in the early 1990s. These wines forever placed the Napa Valley among the World's elite wine producing regions.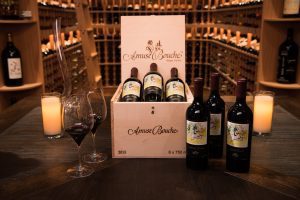 Latest arrivals from Amuse Bouche