Among the great hillside and mountain-grown Cabernet Sauvignon from Napa Valley, Howell Mountain is legendary for the profound structure and sophistication of its wines. Located on these storied slopes, ADAMVS is dedicated to crafting timeless mountain-grown Cabernet Sauvignons, while honoring this renowned terroir.
Region: Napa Valley
Winery Location: Howell Mountain
Owner: Denise & Stephen Adams
First Vintage: 2010
Winemaker: Alberto Bianchi and Philippe Melka
Denise and Stephen Adams discovered the idyllic ADAMVS property in 2008. In its mosaic of five vineyard sites, iron-rich red soils, ideal elevations and diversity of vineyard exposures, they saw the perfect convergence of geology and geography. To realize the estate's promise, and their goal of establishing a new benchmark for excellence on Howell Mountain, they gathered together a team that includes viticulturist Michael Wolf, winemaker Alberto Bianchi, and consulting winemaker Philippe Melka.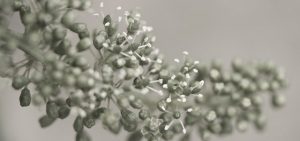 Grown on the red soil slopes of our hillside estate, our wines are literally borne from our red earth.  Like nature, they are expressions of many elements working in harmony.
To realize the complexity that defines the finest Cabernet Sauvignons, our estate is a mosaic of five vineyard sites, ranging in elevation from 1,500 to 2,000 feet. Of our 28-planted acres, 25 are Cabernet Sauvignon, with nine hand-selected clones spread out over an array of exposures and elevations.
Legendary viticulturist Michael Wolf, stewards every vineyard block to accentuate its strengths. Though we embrace innovation, we also believe that there is no substitute for experience and the human touch. Farmed with integrity and passion, every one of our organic and biodynamic-certified vines is hand-tended by our vineyard team a minimum of seven times a season.
Raised in Milan, Italy, Alberto Bianchi's passion for viticulture began at the age of seven, while helping his grandfather craft Barbera wine for his family.  It is not just the act of winemaking that has always been of interest to him, it's also the "romantic and heroic" nature of viticulture in extreme sites that has ignited the passion and commitment to wine that drives him today. 
Alberto holds a bachelor's degree in Winemaking and Viticulture from the University of Milan and a double Master's Degree in Winemaking and Viticulture from the University of Turin and the University of Lisbon.  After completing his studies, Alberto travelled extensively throughout Italy, France, Australia and New Zealand, experiencing a variety of cultures and characters and winemaking techniques with the different grape varieties, and honing his craft.
In 2012, Alberto was selected for LVMH's Estates & Wines Early Career Winemakers program, where three up-and-coming winemakers are sent to three countries for three years of intensive training and development.  He began in Argentina, as Assistant Winemaker at Terrazas de los Andes, followed by a year at Newton Vineyard on Spring Mountain, Napa, before his final rotation at Cloudy Bay in New Zealand. Upon completion of this three-year program, Alberto returned to Newton in 2016 as Head of Winemaking, and joined ADAMVS as their winemaker in 2022.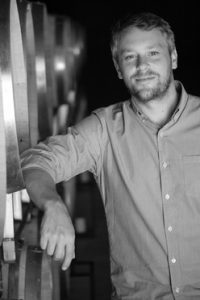 Latest arrivals from ADAMVS